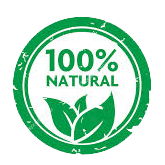 100% NATURAL / ORGANIC - ONLY
We are advocates of the saying:
Don't put on your skin something you would not eat.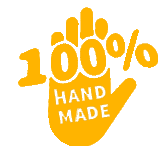 HANDMADE - ONLY
Selection of 100% natural cosmetics, all handmade in Croatia.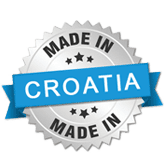 MADE IN CROATIA - ONLY
Let us tell you a story about natural beauties and benefits of Croatia through our cosmetics selection!
Lovely, lovely place! I bought one cream and run back next day to buy other products. Very happy to have been introduced to this shop and I highly recommend it for everybody!!!
Katarina Wrzesniewska
/
Poland
I love all the products I have tried from this shop. Visnja is so helpful in really analyzing my personal skin care needs and has even customized a few products for me. She is very detailed and prompt in her responses to any questions I've had. And the products are absolutely wonderful. My skin has never been clearer.
This shop is wonderful 😀
We already went into this shop last year. The products are very good and last for a long time. We bought body scrub, face cream, anti wrinkle cream, body oil and deodorant and we love it!!! It is great that you can try everything and we will come back!!! So when you go to Omis this shop is a MUST!!!
Claudia B
/
Illingen, Germany
Perfect place with natural cosmetics! And the girls are so friendly!! Small shop, great interior, and the cosmetics – value for money!
Great shop and products
Natural products from Croatia. The shop is beautiful and products are really naturals. I bought the orange oil, which is fantastic! I have a sensitive skin prone to spots, I used the oil after the shower as an after sun and my skin in the morning was fantastic, smooth, hydrated and no spots!!!! The flower water has a natural and lovely perfume. I highly recommend this shop. The girl was kind and extremely knowledgeable. I will order on line from U.K.! They told me they ship products. So exciting
Nirvana for your senses!
We just strolled past this shop by chance, it is hidden in the tiny streets of old town Omiš. Just the sight and smell of its treasures pulls you in! Plus, the shop assistant was so friendly and well spoken. We got a very nice trial hand treatment including a seasalt scrub, a wash and a hand lotion – all natural and locally produced. The tangerine scent was wonderful, we could not resist and bought some to take home! Thank you for a vitalizing break in a hot afternoon!
Very friendly staff in store. We have tried almost everything in store. Cosmetics are natural and beautiful.
Jasmina T.
/
Belgrade, Serbia
Great shop
wonderful and friendly owner who gave us a nice presentation of her products. she has a great knowledge of what she sells. we bought several things and are thoroughly happy with them.
Dominik R.
/
Bremen, Germany
Great little shop
We wandered into this shop without a plan. Fantastic natural lotions, soaps and scrubs! We tried a very nice salt scrub and lotion, as well as some sun screens & after sun care. I highly recommend popping into this shop while in Omis.
Debbie H,
/
El Paso, Texas